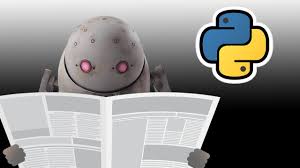 Watermarks are an important part of businesses and online content credit marking. It may be present in the form of a logo, signature, or stamp that is distinctive and unique to the creator. It is a very important tool when it comes to providing ownership or credits to the creator of objects in the digital world. Most professionals use watermarks to prevent their content from being stolen or replicated without their consent. Making these watermarks is now easier than ever using OpenCV.
Some of the advantages of using OpenCV to create your watermarks are as follows:
Ease of use– OpenCV can be used by beginners to experts to protect their intellectual property or digital creations. With a few lines of freely available code, you can make sure that no one can gain access to your photos, videos, or other digitally available content.
Versatile usage– OpenCV is used to create watermarks for photos ad videos using pixel manipulation via Python codes. You can also embed your watermark deep into your content so that it doesn't disrupt your content's visibility. This way, your work can become easily recognizable using your private watermark.